Posted December 24, 2008 11:59pm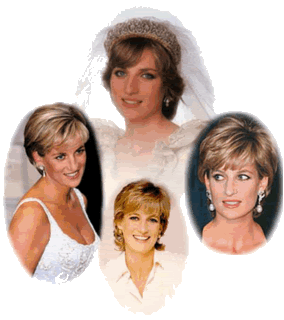 First, I would like to say that this Blog about Princess Diana is so personal that I still have a really difficult time-sharing it with the public.  When it was posted on my MySpace page I even considered deleting it from my Blog section.  It still bothers me a lot emotionally just to read it for the 100th time.  I know that Christmas is coming around and I believe that I may once again receive another message from her.
There are other things that I sense will happen if Princess Diana chooses to make another visit this year but I'll have to wait and see.  When I made one of my predictions about her death in the 2012 part II blog, I didn't have a lot of information about her reported "accident" much less a casual relationship with her.  During her visit I would refer to her as 'Lady Di' and she quickly scolded me several times for addressing her as such, I didn't mean any disrespect by calling her by this name since it was something that I've read in papers or heard others call her, but I don't anymore! …(***Update Feb. 24, 2011..I recently discovered that the word "Di" means Lesbian in the Thai language (Dii)..?)

Many of the events surrounding her murder have been printed all around the world but there are a few things that have been left out or censored by the family.  She was murdered and that will come out in its own time, but right now it doesn't matter to her because she has moved on in Spirit and is working to finish her charity.
My story of  Princess Diana's visit is only being shared here because it's something that is greater than anything I could do on my own.  I usually don't have unannounced visits from Spirits, much less Royalty, so this story is about her and what she needs all of us to do to help in her mission.  At a time of great economic distress all around the world, her message is more important than ever.  Please take a little time this year to help those close to you that are too humble to ask for your help…especially our little children..
I went to bed early on Christmas Eve 2008 due to a busy week and after several hours of sleep Princess Diana appeared to me in a vision sitting on a bed with children all around her.
While I recognized her in the dream she seemed calm and wanted to give me something so I reached out my hand to her and she placed a silver/light blue charm of a sailboat in my hand.  The charm kept changing from one design to another before I put it away in my pocket.
I didn't know what the charm meant but she said she needed my help since her children were not being taken care of and she wanted me to do something to help 'continue her work' for them.
Later that night in another dream, someone asked me to sell them the same charm that Princess Diana gave to me.  I didn't want to sell it to him because it was given to me as a gift and it was not completed yet since I needed to figure out what I needed to contribute to its finished form.
Princess Diana then re-appeared and ask me to complete the design of the charm and sell it for her so the proceeds could be given to help those needy children that didn't have any toys for Christmas, or were sick.
She told me to design a Sailboat charm and it would be blessed by her so that any person that received it will get their wishes fulfilled for a donation to her charitable cause.
She told me that I was to wake up at 9pm and start working on this project for her tonight.
I continued to dream about other things and then I heard a small child's voice from a nearby apartment which was rare and someone running and screaming as they played.  Because the child was making so much noise I decided to wake up and when I looked at the clock it was exactly 9pm.
I decided to get up and make something to eat when all of a sudden I was overcome with emotion and tears as I felt what seemed like someone forcing me to bow my head & close my eyes.  I saw Princess Diana again with a sense of urgency and she asked me to start looking for pictures of the Sailboat that she described to me at once since she wanted me to post this Blog before Midnight Christmas Eve.
After a period of time looking at many designs of Sailboats on the internet I decided to look for Princess Diana's charities with a Google search. I typed in 'lady Diana charity' and the first entry was: 'The Diana, Princess of Wales Memorial Fund'.  When I tried to access the site it would not come up so I went to the URL of 'www.theworkcontinues.org' which was a strange name considering the dream I had of Diana and the theme she told me (continue her work).

When I did a little more research I found another site by the name of 'www.theworkcontinues.org.uk' that did come up but none of the web site links worked at that time.  After several hours I was able to access the page and see the full contents.
I now understand some of what Princess Diana wanted me to do by way of setting up a charity for children and I will revisit that once I can make all the arrangements.
The second thing that she asked me to do is notify all my friends on MySpace not to forget about all the children that won't have a Christmas this year due to 'hard-ships'  (hence, the image of a sailboat) that were placed on their parents/caregivers around the world.
She asked me to remind everyone to continue to pray for those less fortunate than ourselves and to donate any unused toys that were received as gifts or any duplicates of toys to shelters where children are housed throughout the coming year.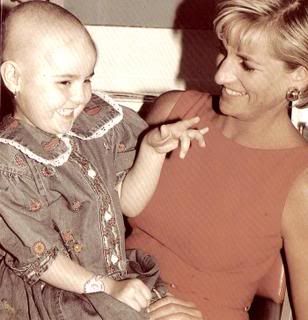 I've never had a visitation from Princess Diana before and I'm sure her message has something to do with problems with her charities in the UK.  She told me that her message of helping children has not been heard and she asked me not to make public the reasons why that has not happened.
I have an image of what the Sailboat Charm will look like and in the future I will post a picture of it when I can design one. .This is something new to me since I've never designed jewelry before and I'll have to figure all of this out.
This is an example of what a sample sailboat will resemble but mine will be embedded with hidden symbols that were given to me by Princess Diana so the wearer will be Blessed with her energy: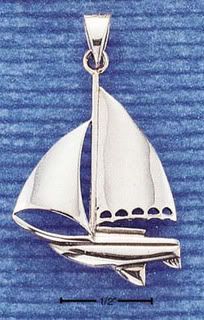 I already know why she wanted me to hand make the charms since I'm already familiar with how healing energy is transferred to anything that is made with your hands.
In the past 2 months everyone that has worked with me and donated to my work has received either personal healing and/or financial gain, some within hours of a reading or contact with blessings from the Angels connected to this site.  There has been a new guiding hand working with me during this time and I suspect it's connected to the request made by Princess Diana.
I don't take credit or responsibility for any of these healing events since I'm just the messenger and the Angels work through me to bless those in need.  While I do understand my role in working with others, I don't determine when or how these Blessings will occur.
Please donate to the charities of your choice where the most good can come to children in need, either to local shelters or Organizations such as St. Jude Children's Research Hospital (www.stjude.org).
The Donation DOES NOT have to come through me, I'd rather you chose something in your own hometown or neighborhood so the Blessings will come to those around you!
**NOTE..At this time, I'm not making or selling these charms until further notice due to being so busy that I don't have time to devote to this project. **
My wish to you is that everyone that reads this Post will receive a personal Blessing from Princess Diana as much as I have tonight and for Christmas Day!
I am truly humbled & at a loss of words right now for this amazing experience.
Many Blessings!
Monte